How are we funded?
PHP receives funds from local churches, private citizens, local businesses, and grants from organizations including Northern Piedmont Community Foundation,  Rappahannock Electric Cooporative, and the Springman Family Foundation.
How to donate?
Donations to support Fauquier PHP can be made directly to:
People Helping People of Fauquier County, Inc.
PO Box 3108
Warrenton, VA 20188
or through PayPal.
All donations are tax deductible.
2018 Donations Received

PHP has received over $33,000 in grants via the Northern Piedmont Community Foundation, including: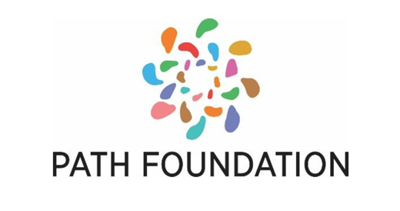 A $20,000 grant from the PATH Foundation.  
The PATH foundation is committed to taking action to improve health and wellness on a broad scale in Fauquier, Rappahannock and Northern Culpeper Counties.  Thank you for this generous gift to the Fauquier community.
A $5,000 grant from the Rodgers Family Foundation.
A $5,000 grant from the Patricia and Nicolaas Kortlandt Memorial Fund.
Patricia and Nicolaas Kortlandt were community-minded people who lived in Fauquier County for over 50 years and supported Fauquier through their farm and service to civic organizations and schools. Both Patti and Nic were adamant volunteers. The Patricia and Nicolaas Kortlandt Memorial Fund invites proposals for projects that strengthen the fabric of the counties we serve (priority is given to those charities that Mr. Kortlandt requested that we consider first) and that represent the diverse interests of Patricia and Nicolaas Kortlandt.  For more information please visit the NPCF website.  http://www.npcf.org/

$3,367 in donations from the local community given during the Give Local Piedmont campaign in May.
Give Local Piedmont is the community's one-day, online giving event to inspire people to give generously to the nonprofit organizations that are making our region stronger, creating a thriving community for all.
PHP received a $6,000 grant from the Rappahannock Electric Cooperative Power of Change program.
Each month, thousands of REC members give voluntarily to The Power of Change. Gifts can be a set monthly amount, a one-time donation or members can round up their bill to the next whole dollar. These funds are invested back into the community so we have a better place to live, work and play.
PHP has received a $5,000 grant from the Springman Family Foundation.  We are very grateful for this generous gift and the support that it will provide to the community.
Blue Ridge Orthopaedic Foundation donated $2,000 to PHP.
The Blue Ridge Orthopaedic Foundation (BROF) was established in 2012 by the administration and staff of Blue Ridge Orthopaedic & Spine Center as a way to serve the greater Piedmont region charities specializing in providing medical relief, food, shelter, and/or children's services that improve the quality of life of those most in need in our local community.  Since its inception, the Blue Ridge Orthopaedic Foundation has donated over $160,000 to organizations within our community that provide a network of social and economic supports to those in need.